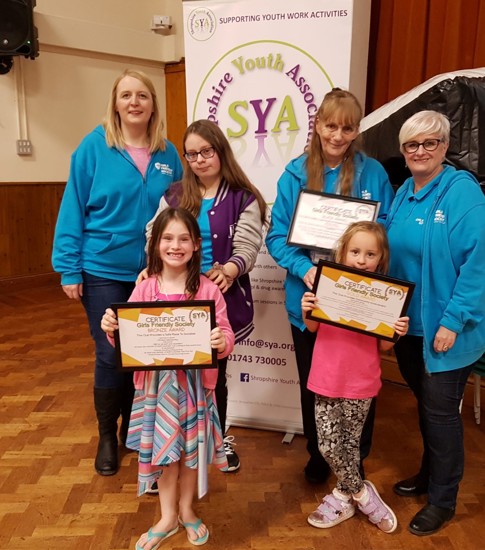 Gender inequality is rising around the world, but a 147-year-old charity is working to support girls and young women right here in Market Drayton.
As part of Girls Friendly Society (GFS), the local GFS group comes from a long history of supporting girls and women across England and Wales. Today, that means creating a place to develop, strengthen and maintain girls' positive traits to prepare them for life's challenges.
Bringing together women volunteers from all walks of life to build great volunteer teams teaches girls about themselves and the world around them too.
While the group is volunteer run, it also has a unique girl-influenced, expert-designed programme, with a community-based staff member available for support.
But that doesn't mean the groups are highly structured. The groups are still as individual as the girls are.
On top of that, the girls' feedback goes directly into the shape that the programme takes each term. That way the programme changes to meet girls' needs, not the other way around.
'GFS makes me feel like I can achieve anything.'-GFS girl
'When the group started, one of our girls was often quick to become upset…now she comes along every week and seems to have really levelled out emotionally. She is much calmer and happier…it's really nice to see.' -GFS volunteer 
This is an important part of giving girls healthier, happier childhoods. Studies show that from the age of five, girls start to see themselves and what they can achieve differently.
NHS England has also recently found that girls' mental health is declining faster than their male peers, while Plan UK has noted rising harassment of girls and young women.
But, single-gender spaces can encourage girls to take more risks, express themselves and develop their confidence.
'Thank you for making GFS, I feel so much more confident and brave.' -GFS girl
Groups like GFS offer girls their best defence against these new and growing challenges.
GFS needs more women volunteers to support more girls. See their website to learn more about volunteering with GFS in your community.
To learn more about GFS and to discover opportunities to get involved, visit the main GFS website or check out the information on the Market Drayton group here.
Image 2022 courtesy of GFS Market Drayton.